Welcome to the new web site for
Newton Public Library District
New Books are in!
Accidental Heroes – Danielle Steele
Christmas with My Cowboy – Diana Palmer
Covert Game – Christine Feehan
Paul, A Biography – N.T. Wright
Claws For Concern – Miranda James
Amish Cooking Class Cookbook – Wanda E. Brunstetter
Lots of New Children's Book Titles in!
Bad Kitty Takes the Test
Biscuit's Pet & Play Farm Animals
The Last Firehawk  The Crystal Caverns
Good Night Curious George
Vote – Gary Paulsen
The Magic School Bus Rides Again – Monster Power and Sink or Swim
Stella and the Night Sprites – Knit-Knotters and Tooth Bandits
Good News! E-Books are now available for renewal! When you have a Title with an Expiration there will be a RENEW button under the title. If there are no holds currently on the title then you may renew that title.
       Forget-Me-Not  Spotlight  book 
Before I Forget:
Love, Hope, Help and Acceptance in Our Fight Against Alzheimer's
By B. Smith & Dan Gasby
 Heritage  Quest  Online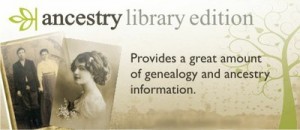 Available in Genealogy Room
Museum  Open  During  Library  Hours
Meeting  Room  Available  For  Non-Profit  Groups  During  Library  Hours
Forget-Me-Not  Resource  Center  In  Library  (Alzheimer's  Awareness)