Welcome to the new web site for
Newton Public Library District
A meeting will be held by the Newton Public Library District Board of Directors at  4:00 pm  on 1/18/2018.
Good News! E-Books are now available for renewal! When you have a Title with an Expiration there will be a RENEW button under the title. If there are no holds currently on the title then you may renew that title.
New Book Titles at the Newton Public Library
Cat Got Your Tongue by Julie Chase
Wicked Deeds By Heather Graham
The Girl Who Takes An Eye For An Eye by David Lagercrantz
Phalanx Against The Divine Wind by Martin Irons
Unshakable Trust by Joyce Meyer
New Movie Titles at the Newton Public Library
       Forget-Me-Not  Spotlight  book  –  Healing Your Grieving Heart  When  Someone  You  Care  About  Has  Alzheimer's
       By  Alan D. Wolfelt, PH.D.  &  Kirby J. Duvall, M.D.
 Heritage  Quest  Online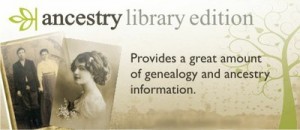 Available in Genealogy Room
Museum  Open  During  Library  Hours
Meeting  Room  Available  For  Non-Profit  Groups  During  Library  Hours
Forget-Me-Not  Resource  Center  In  Library  (Alzheimer's  Awareness)